Link to Ofsted Reports
The links below will take you to the Department of Education Compare Schools site, Ofsted's Parent View site and our last Ofsted Inspection Report (2014).

Parent View Website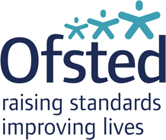 Latest Ofsted Inspection Report
Click here for a direct link to the Priory Woods performance table on the Department of Education web site. In addition to this information we maintain and analyse our own data; this is available on request from school.